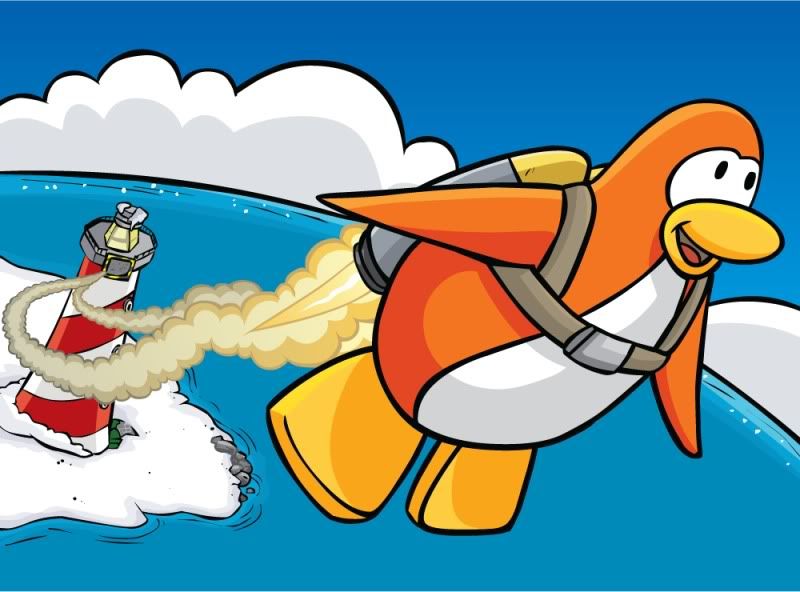 ****** Don't miss my fab Club Penguin giveaway right here on this blog ! ******
9-year-old Sophie is a huge Club Penguin fan. She's discovered numerous other online games since I've been blogging but it's the one she always comes back to. One of the main reasons is that it's international and multilingual so she can swap notes with her French friends but also chat online with her buddies in English. There are very few games that work on such an international scale.
On a technical level, I love the fact that Club Penguin is instantly playable. One of the huge downfalls of other games that we've tried is that, even if they're online games, you have to download a game programme on to your computer to be able to play and it takes absolutely ages. With Club Penguin, you just log on, click on a server in the list and you're ready to play within seconds.
The game play is constantly changing as new missions are created or seasonal events and items are added to the icy world. It's extremely rare for Sophie to log on without going "oooooh there's a new badge to collect" or "look, they've put Christmas trees everywhere" or "Rockhopper's hiding somewhere right now, I've got to try to find him" ! She's so busy playing all the mini games and missions and hunting out badges and exploring that she's never even used the chat function but that would open up a whole new aspect to explore too. And, as Club Penguin was created by two dads, it's all totally safe for youngsters to be let loose on.
For the best part of a year, she has been playing on a totally free account and, despite her frequent pleading, I've never given in and paid for her to upgrade to a full membership because, to be perfectly honest, I couldn't see the point. There was plenty for her to do on a free account - what would she actually gain from being a paid-up member ?
Well, if you ask Sophie, the answer is a lot ! She was overjoyed at the start of the week to be offered a complimentary membership so that we could check out the advantages. She instantly told me about all the new Puffles and clothes and surfboards and other fabulous accessories that she could buy and the areas she can now access that she could only gaze longingly at before and the extra levels she could play on the games and .... she went on and on for so long that I admit, I zoned out after a while and stopped listening ! But she has been really enthusiastic about playing ever since and is constantly showing me new things she's acquired in the game.
There is another aspect of Club Penguin that I really appreciate too - the fact that they make kids think about the real world and things they can do to help. A little while ago, I blogged (
here
) about their annual Coins For Change campaign which provided charities in the real world with a cool $1 million donation last year. Well, they have just had a new campaign for Earth Day, allowing children to help protect the planet through their actions in the virtual Penguin Land and learn more about the natural world around them at the same time.
Last week, from April 20th-26th, players were able to visit areas of the virtual world that had been redesigned to look like the natural habitat of some endangered species, and learn more about those species and what threatens their survival. Generous as ever, Disney Online Studios, which produces Club Penguin, is donating an additional $100,000 of its annual multi-million dollar giving-budget to conserve wetlands and protect endangered species. Players could use their virtual currency to buy Earth Day-themed costumes for their avatars.
Club Penguin explain : "In recent years, the kids who play Club Penguin have helped more than two million people get medical care, enabled 200,000 children to go to school and helped protect more than a dozen endangered species and their habitats. In addition, last autumn, players submitted their drawings for the opportunity to have their art featured in a mural on the wall of a school in Haiti that donations from Disney Online Studios and Club Penguin helped rebuild. From dressing up and role playing during the Earth Day party to sharing their ideas on how to help those affected by the recent earthquake and tsunami in Japan, our players never cease to amaze us with their passion for changing the world, and we really want to nurture that passion".
There aren't a lot of online kids' games out there that can say that. And, Sophie said to remind you, the most important thing is that it's brilliant fun !
star rating : 5/5
RRP : free with paid subscription options available
Other reviews you may be interested in :