Vertbaudet - which, incidentally, translates literally as green donkey ! - is a really well-known and popular mail order company in France, catering for all things related to babies and children, in particular clothes but also soft furnishings, furniture and
decorative items for the nursery
,
maternity clothes
and baby equipment. They're well-known for great value kids clothes which strike just the right balance between good quality and reasonable prices. If I'm looking for a really special outfit for a wedding or christening, their catalogue is always the first place I look.
I was therefore really keen when I was given the chance to receive a selection of their clothes to review. I chose the items without consulting the kids, and a couple of them were even pot luck items, depending on what was left in stock for review, but the kids loved all of them !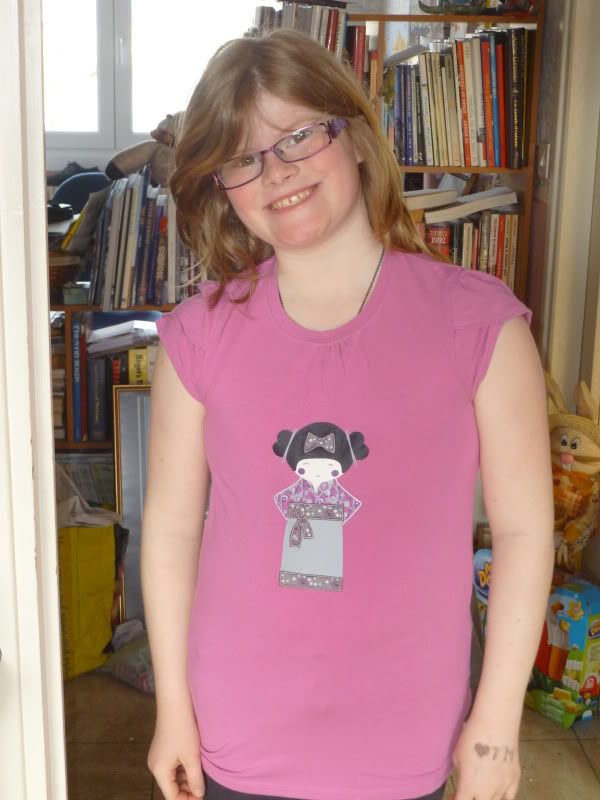 Sophie loves this Japanese girl T-shirt. I guessed she would, as she's a fan of Pukka, but also loves the colour purple. As a parent, I love the longer length which looks great with leggings (which can sometimes look a bit indecent when the T-shirt is too short !) and keep little tummies nice and warm. It costs £9, comes in purple or white and can be seen in the online catalogue
here
.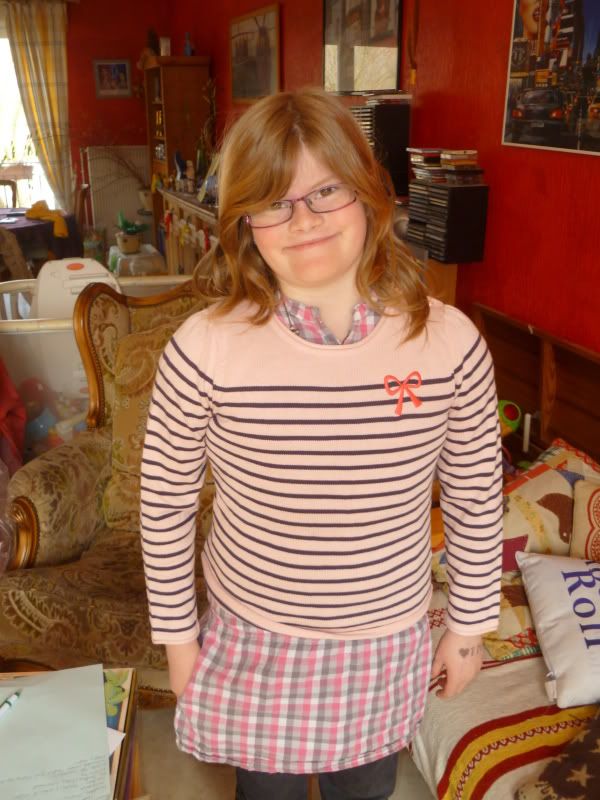 She also loved this naval-inspired stripey jumper (which, admittedly, doesn't go with her checked top but she couldn't wait to try it on !). Listed as a sailor top, it's made from organic cotton and costs from £17. I love the little details like the red bow detail and the buttons at the neck (perfect as the girls have recently had their ears pierced so don't like tops with tight neck-holes !). You can feel the quality of the garment and it's very resistant, as tested by two over-excited doggies' claws !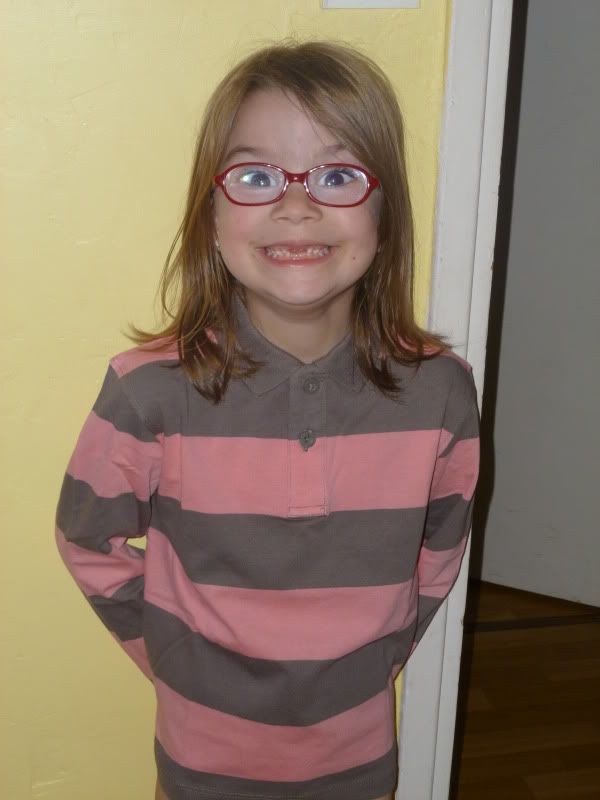 On to tester number two, Juliette ! She liked the stripey polo shirt but thought it was more for a boy than a girl ! She did say it felt very soft though and, again, I love the generous length which doesn't leave her tummy open to the elements every time she raises her arms, as with many of her T-shirts ! It's a perfect mid-season basic, for the warmer spring days when the sun is out and the girls don't want to wear a big jumper but it's too cold for a short-sleeved T-shirt.
She absolutely adored this pretty floral tunic dress and leggings combo, so much so that she couldn't wait to take off the polo shirt before pulling it on over her head ! I love this kind of outfit too, as it appeals to Juliette's girlie side, while keeping the practicality of leggings for her tomboy rough-and-tumble side when she's rolling down grassy banks at the park ! Price, from £23, depending on the size. (ref 2969591)
Now, what about poor little Pierre, I hear you say ! Well, he was supposed to be reviewing a cute little dungarees/Tshirt/sunhat set that would have been perfect for our summer holiday in Turkey, but unfortunately there was a mix-up with the sizes and we received size 3 months instead of 3 years ! I'm sure we'll find a cousin or friend's child to give them to though, as they are very cute and practical, as you can see below.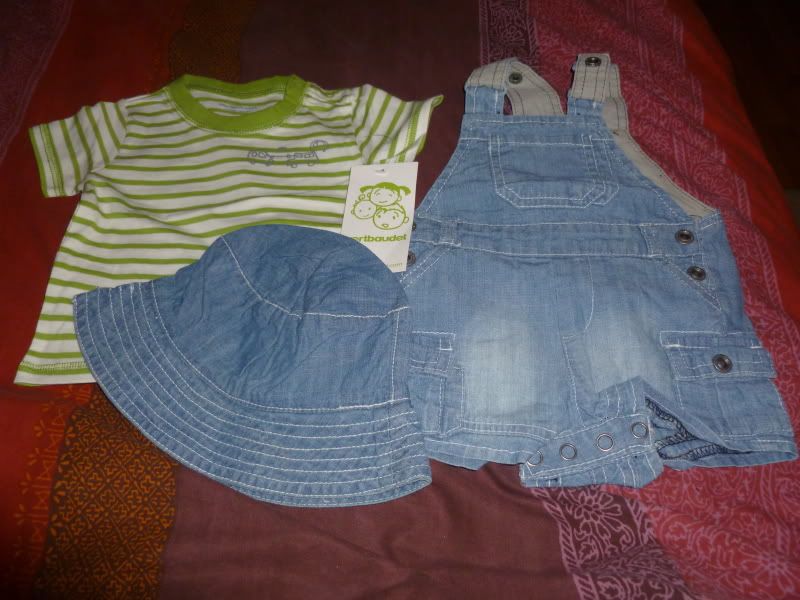 I've put all of the clothes through the wash (washing machine and tumble drier) and they all came out in absolutely pristine condition, which is always good to know.
star rating : 4.5/5
Other reviews you may be interested in :