Colief Infant Drops is calling on mums and dads across the UK and Ireland to stand up and celebrate the upcoming birth of Kate and William's royal baby by getting creative and showcasing 'their royal baby'!
Colief's 'Royal Baby' competition launches online on its Facebook page (
www.facebook.com/ColiefUKIE
) on 13th June 2013, inviting parents to share imaginative photos of their little one as 'a royal'. To enter, simply like the Colief page and then either send a private message with a photo attached, or email the photo to Colief@pegasuspr.co.uk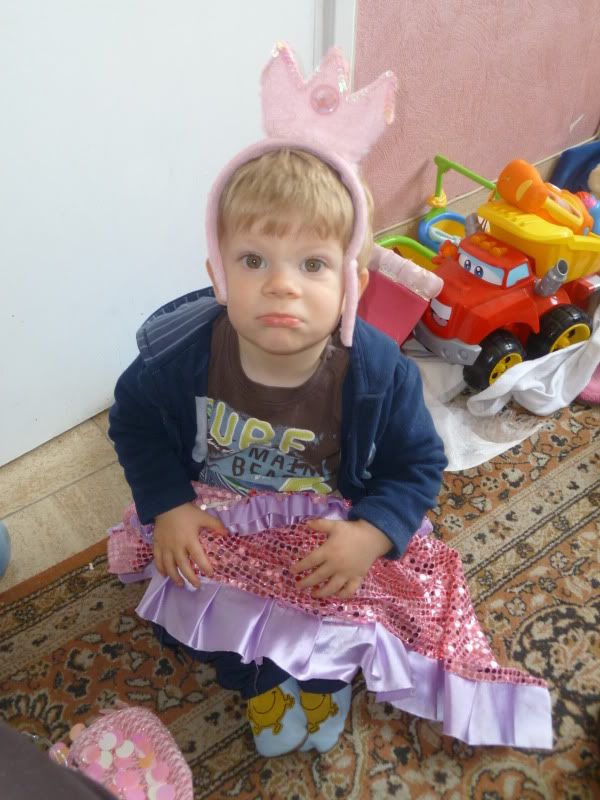 I think I have the perfect photo for entering this - Pierre when he was potty training ! And if you're wondering, the good news is, you can vote for your favourite but the winner will actually be judged by a panel.
The closing date for entries is Friday 12th July at midday, when a panel of judges will pick a winner from the top ten pictures with the most 'facebook likes'. Pictures of the finalists will then be shared on the Colief Facebook page in a separate folder and a winner will be announced that afternoon.
The prize for the winning picture is a £500/€500 Mothercare voucher, inclusion in a regional and national media campaign and an invitation to join Colief's influential Mum's Panel, sharing advice with other mums.
Colief
Immature digestive systems can struggle to digest lactose sugars in milk, resulting in colic, with a predominant symptom of excessive crying. Colief can be used to help digest the lactose, soothing colic discomfort. By four months old a baby's digestive system should have developed sufficiently to be able to digest their feeds properly. Parents can start to wean their babies off Colief firstly by halving the drops per feed, then using at alternative feeds, then for just one feed per day before complete withdrawal.
Priced at £11.99, Colief is available from pharmacies nationwide. For help and advice, call the Colief Infant Drops Helpline on (0800) 0281187 or visit
www.colief.com
. For more information and support from Cry Sis – visit
http://www.cry-sis.org.uk/
or call the Cry Sis helpline on 08451 228 669
Other blogposts you may be interested in :