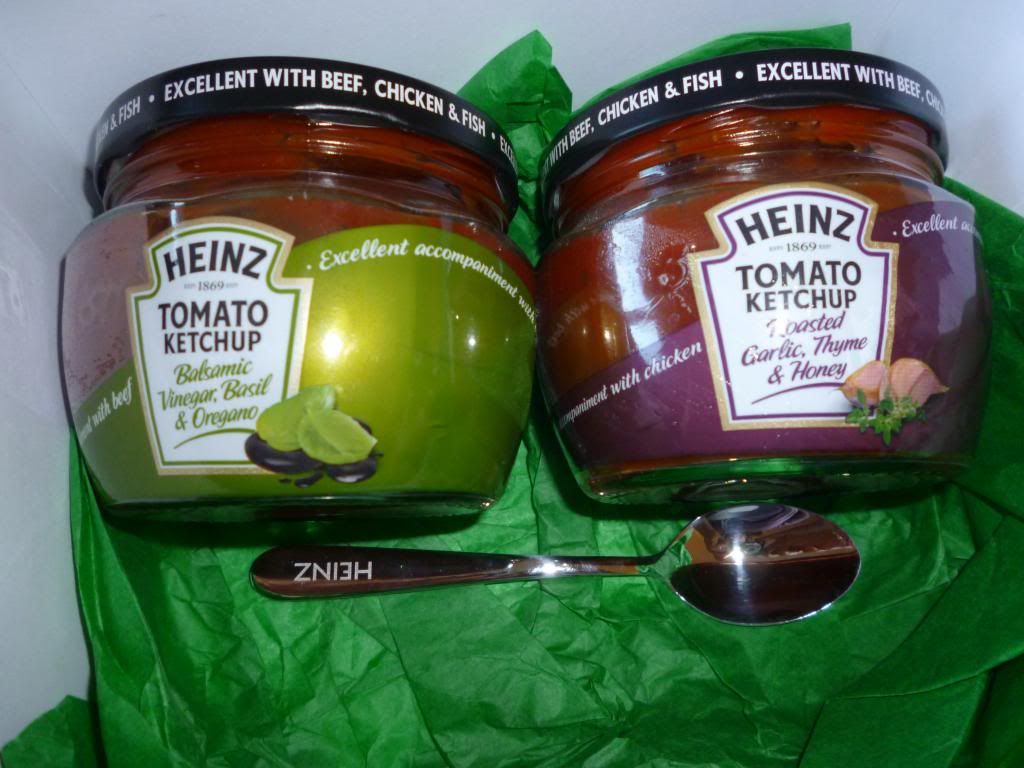 Heinz have certainly become very daring over the last few months, shaking up not one but two of their absolutely classic, iconic recipes. After boldly playing around with their baked beans, creating
Heinz Flavoured Beanz
that I reviewed a few days ago, they have also jazzed up their Tomato Ketchup, creating some very sophisticated-looking Spoonable Ketchup. They sent me through two jars to try out, along with a matching Heinz spoon !
The first jar that we tried was Heinz Tomato Ketchup Balsamic Vinegar, Basil and Oregano. It has a similar but slightly thicker consistency to normal ketchup. Flavour-wise, you definitely get the usual ketchup taste coming through, but your tastebuds soon pick up the other ingredients as topnotes that really work well with the tomatoey background taste. I thought this had an Italian flavour to it so I could see this working well as an addition to homemade pasta sauce or even chilli con carne or chicken-based casseroles, as well as on the side of the plate.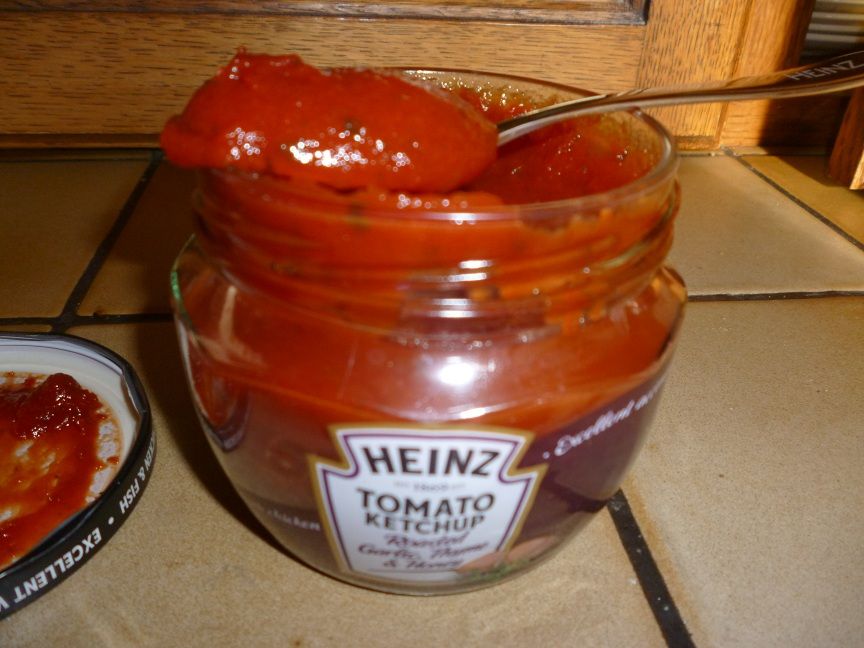 The second variety is Heinz Tomato Ketchup Roasted Garlic, Thyme and Honey. Again, you get the instant tomato ketchup hit when you first put it in your mouth, but the other flavours come through behind, giving it a much more complex, richer flavour. Heinz suggest using this with dishes such as meatballs, steak and lasagne, but I like this one as an accompaniment with burgers, sausages and mash or chops and rice. It adds sweetness and moisture to otherwise rather plain meat dishes that need a bit of oomph.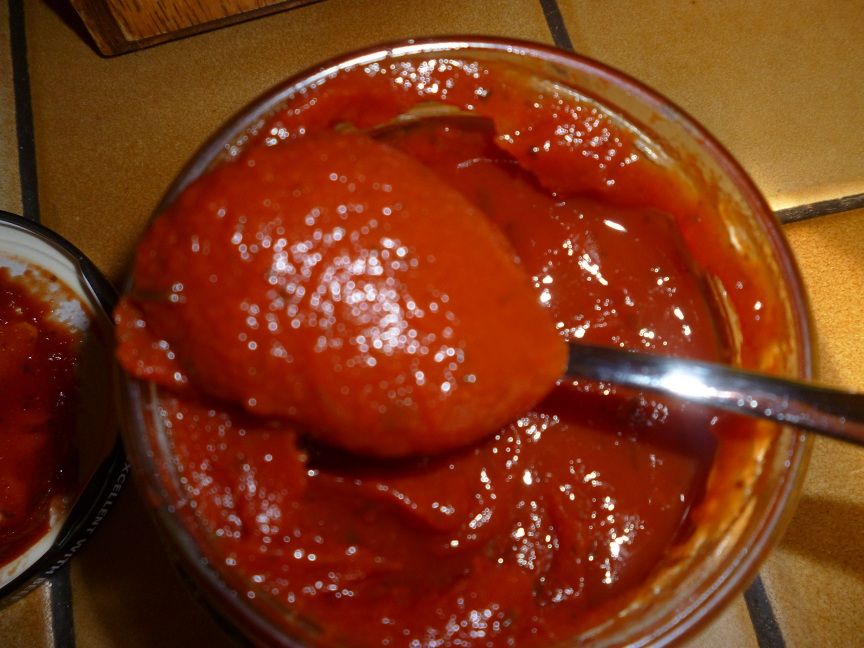 You wouldn't dream of sticking a bottle of tomato ketchup on the table at a posh dinner party, but the packaging and "grown-up ingredients" added to the spoonable jars take tomato ketchup to a much more refined, sophisticated level, comparable to chutneys and other less mass-produced condiments, that dinner party guests wouldn't balk at.
If you have kids who love eating pasta with ketchup, this will be a great way of introducing them to slightly new flavours too !
star rating : 4.5/5
RRP : £1.79 for 300g
Disclosure : I received two jars of Spoonable Ketchup (and a spoon !) in order to write an honest review.
Other reviews you may be interested in :