Madhouse Daddy is a bit of a dab-hand when it comes to making soup and his usual repertoire is vegetable, potato and leek or Mexican tomato & bean. I decided to tempt him out of his comfort zone and told him I fancied some French Onion Soup this week - he is French after all ! There are as many different recipes for French Onion Soup as there are Frenchmen, but here's our store-cupboard basics recipe.
French Onion Soup
a knob of butter
8 onions
a sprinkle of brown sugar (I used dark muscovado)
1 litre stock (chicken, beef or vegetable)
seasoning : garlic pepper, garlic salt, American BBQ seasoning, thyme
1 tbsp Bovril
grated gruyère
Peel and finely slice the onions. Put the butter in a large pot to melt and fry the onions for 5-10 minutes on a low heat until they start to caramelise. Sprinkle over some brown sugar and continue cooking until they are browned and sticky. Add the stock, the herbs and spices and the Bovril and leave to simmer for 1 hour.
Serve with a generous handful of grated cheese on top (or, even better, make small rounds of cheese on toast on slices of stale baguette and float these on top just before serving).
Some people like to add a dash of cognac or white wine along with the stock. Feel free to add an extra stock cube or a shake of gravy granules if you need to thicken it up a bit (although I'm sure this would have most French people sighing "Mon Dieu" !)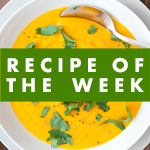 I'm joining in with the World Cup recipe challenge over on the
Cooking Around The World blog
Other blogposts you may be interested in :