As I told you yesterday, in order to celebrate the launch of their funky limited edition pop art-inspired tins, Campbell's are asking people to get inventive and use their condensed soup in recipes.
Here's what I concocted last night - and very nice it was too !
Goat's Cheese & Chorizo Pasta Bake
ingredients :
serves 6
200g small pasta
1 can of Campbell's condensed tomato soup
2 cans of water (or 1 can of water and 1 can of crème fraîche)
200g bacon chopped into lardons
100g chorizo
1 small can sweetcorn
1/4 red pepper
1 leek
1 onion
4 mushrooms
2 carrots
100g grated cheddar
6 slices of goat's cheese
Preheat the oven to 180°C.
Empty the pasta shapes (I used coquillettes) into an oven-proof dish. Empty the can of condensed tomato soup on top. Refill the can with water and add two cans of water or one can of water and one can of crème fraîche. Mix it up (and don't panic when it looks unappetising at this stage !).
Put the bacon in a frying pan and gently fry for a couple of minutes while you finely chop the vegetables (onions, mushrooms, leeks, onions, red pepper). Add the vegetables and fry, stirring so it doesn't stick, for 5-7 minutes, until tooth tender.
Finely chop the chorizo and add this, and the can of sweetcorn (drained), to the pasta and soup. Add the cooked vegetables and bacon and stir it all up to thoroughly combine.
Bake in the oven for 20-25 minutes until all of the liquid is absorbed and the pasta is al dente.
Sprinkle over the grated cheddar and lay the goat's cheese slices on top. Pop back in the oven for ten minutes until the cheese is melted and golden brown.
This got such a warm reception that this is the only photo I managed to get before it all disappeared into hungry mouths !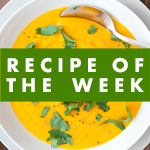 Disclosure : This is my entry for Campbell's 15 Minutes of Fame recipe challenge. Campbell's sent me through four cans of the limited edition pop art cans in order to take part in the challenge.
Other blogposts you may be interested in :