When sorting out this week's
menu plan
, I turned to
The Hairy Bikers' Big Book of Baking
for inspiration (it has savoury pies and casseroles in it, as well as cakes and biscuits). Needless to say, several must-try dessert recipes leapt out at me as I was looking, including this one for Dutch Apple Cake. One of the best things was, I already had everything I needed in the cupboards - always handy !
Hairy Bikers' Dutch Apple Cake
Serves 8-12
ingredients :
225g butter, plus extra for greasing
4 medium eggs
225g golden caster sugar
finely grated zest of half a lemon
2 tbsp fresh lemon juice
250g plain flour
1 heaped tsp baking powder
1 1/2 tsp ground mixed spice
500g medium cooking apples (bramleys)
25g flaked almonds
1 tsp ground cinnamon
Preheat oven to 190°/fan 170°/gas 5. They suggest using a 2.25 litre, fairly shallow ovenproof dish such as a lasagne dish which is what I used.
Melt butter in a medium pan over a low heat, then put to one side to cool for a few minutes. I zapped mine in the microwave so it could do its own thing while I got on with the rest.
Using an electric whisk, beat the eggs with 150g of caster sugar for 5 minutes until the mixture is pale and thick - the whisk should leave a thick trail when lifted from the bowl. Beat in the lemon zest and juice, then beat in the melted butter until smooth. I usually use a hand whisk so I was impressed to see how much more it fluffed up with the electric whisk.
Sift the flour, baking powder and spice over the top of the egg mixture, then beat them in using the whisk's lowest setting. Beat the mixture just enough so that no lumps of flour remain, but be careful not to overbeat or you will lose too much volume from the eggs and sugar. (I added a sprinkle of
vanilla salt
too - more about that here.)
Grease the dish with butter - I used vegetable oïl - then pour the cake batter in.
Peel and core the apples, then slice thinly and toss them with the almonds (I used pecans), 50g of the remaining sugar and the cinnamon. Scatter the spiced apples over the cake batter and sprinkle with the rest of the caster sugar. Bake in the centre of the oven for 35-40 minutes until well risen and golden brown. Serve warm or cold with some cream
Well, it's not bad but I found it a bit bland to be honest - maybe because I used a mixture of margarine and butter in a bid to reduce the calories/fat content so it wasn't buttery enough or maybe because the apples weren't sharp enough.
-
After taking this photo, I sprinkled it with icing sugar which helped it out a bit. They do suggest serving it with cream, which would probably take it to another level too. I might try it with custard, if there's any left, but it seems to be disappearing very quickly !
I had a quick look online and saw that Jane shared her version on her
Pampered Chef Page
and loved it, so maybe all-butter is the way to go for this recipe !
This cake reminds me very much of the
spiced apple cake
that I used as my World Baking Day Ambassador recipe earlier in the year.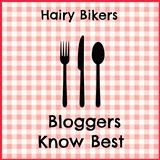 I'm joining in with the World Cup recipe challenge over on the
Cooking Around The World blog
Other blogposts you may be interested in: