Pot au feu is a traditional French dish made with beef and vegetables. I've never actually eaten it, let alone made it, so naming this totally made-up recipe after it is a bit cheeky really ! It gives you the idea though - a cheap cut of meat, with lots of vegetables, some herbs and stock, bubbling away in the slow cooker all afternoon. Perfect autumn/winter comfort food.
Slow-cooked pork pot au feu
ingredients:
350g cubed pork
2 onions
4 carrots
a couple of handfuls of baby grenaille potatoes, washed but not peeled
1/4 white cabbage
salt, pepper
1 good squeeze Just Add basil (or 1 tsp dried or a handful fresh, chopped)
1 good squeeze Just Add garlic (or 2 garlic cloves, crushed)
1 good squeeze Just Add coriander (or 1 tsp dried or a handful fresh, chopped)
a generous sprinkle of thyme
1 cup vegetable (or chicken or beef) stock
First, brown the meat on all sides on the hob then transfer to the slow cooker.
Add the chopped vegetables and the whole baby potatoes, the herbs and the stock. Leave to cook for 4-5 hours, stirring once or twice.
Taste to adjust the seasoning and serve.
The meat was so tender it was falling apart and the herbs really lift the flavour. I love the fact that it's a one pot meal too so it's perfect for a busy day rushing home from work and having nothing to do to get dinner on the table !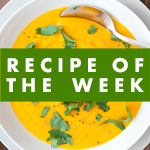 I'm joining in with the World Cup recipe challenge over on the
Cooking Around The World blog

Other blogposts you may be interested in :