On 13th July the first ever Bio-Oil Buggython will take place in Battersea Park to raise money for the British Skin Foundation. On the day hundreds of mums and dads will push buggies around the gentle 2.5km course all in aid of the good cause – and what's more they will receive a goody bag worth £15 at the end of the route. Read on for more info :
*************************************************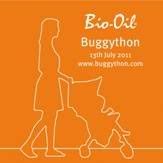 FUNDRAISING IS A STROLL IN THE PARK
When: 10am-12pm, Wednesday 13th July 2011
What: 2.5km 'fun walk' with buggies
Where: Band Stand, Battersea Park, SW11
Who: Mums and dads across London
This July sees the launch of the UK's first ever Buggython at Battersea Park in south-west London. Skincare expert, Bio-Oil is hosting the family fundraising event to support the British Skin Foundation.
Bio-Oil is looking for willing mums or dads to come down to the park on Wednesday 13th July, 2011 from 10am to 12 noon and push their buggies around a gentle 2.5km course.
The event is a chance for parents to lend their support to a worthy cause and maybe meet some new friends along the way! It promises to be a fun family event and all the money raised from the event will fund vital research into children's skin health.
So if you're looking to help out a good cause and have a fun summer day out at the same time, why not think about joining the Bio-Oil Buggython?
Taking part is easy. Mums and dads can find out more by visiting
http://www.buggython.com/
. Registration for the event includes a £10 donation to the British Skin Foundation. Everyone who takes part will leave with a goodie bag worth over £15, including a 60ml bottle of Bio-Oil.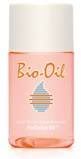 Since its launch, Bio-Oil has become a household name, trusted by millions of mums and dads across the world. Bio-Oil helps improve the appearance of scars and stretch marks including pregnancy stretch marks. It is a proud supporter of the British Skin Foundation and hopes the Bio-Oil Buggython will raise more than £5,000 towards research into children's skin health. To find out more about Bio-Oil, visit
www.bio-oil.com/uses.html
Other blogposts you may be interested in :