I've been receiving some really lovely things to review lately that would be perfect for Fathers' Day, or any other occasions, come to that, that call for a present with a personal touch. I can definitely see me coming back to these I-pic creations at Christmas for the grandparents.
When I first scanned through the information, I thought it would be the same kind of personalised photo frame that various online photo printing companies offer, but they're actually much funkier. You get to choose not only the photo but also the frame, either from the wide range of colours and designs available, or you can create your own. Then you add your own text along the bottom to make it totally personalised. We chose this funky purple flowery frame with the text "The terrible trio !".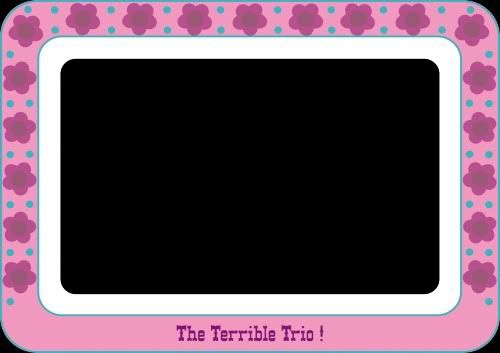 The finished design looks like this (excuse the poor quality photo - it's a screenshot !) :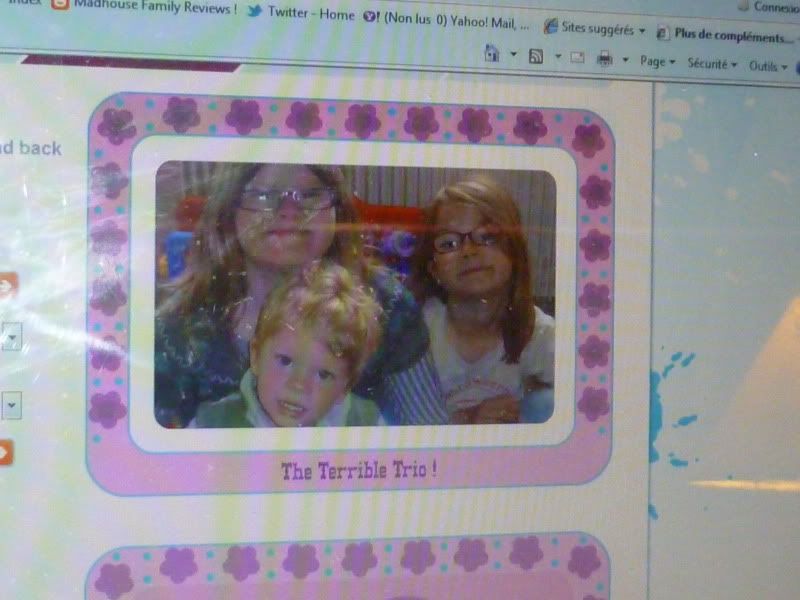 The creation process takes literally seconds. You choose the frame colour and design, upload the photo and modify the size so it fits the frame. As you can see from the screenshot, you don't have a huge amount of leeway so bear this is mind when choosing the photo (or taking a new one) and make sure there's enough space around the edges of the photo for it to be cropped to fit the frame. With some designs, you can personalise the back too but that wasn't possible with our design, which looks like this :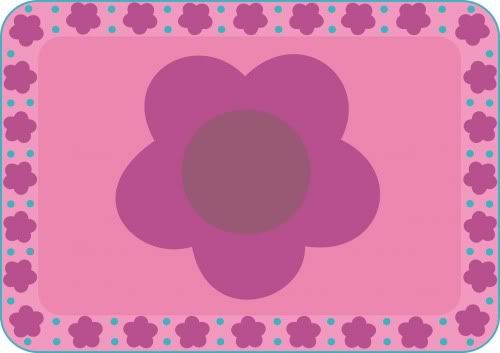 The A5 frames are magnetic so you can display your favourite pictures on any magnetic surface, such as your family's fridge or washing machine. I-pic explain : "The product is both splash proof and strong, created from durable polymers, keeping the image safe".
It's a great gift idea for Father's Day and I can't wait to see Madhouse Daddy Mike's face when he opens it (with three over-excited kids running around saying "Look Daddy, look, it's us !!!").
***** Look out for a fab competition in the coming days to win your very own i-pic frame ! ******
star rating : 4/5
RRP : £9.99
***********************************************
Other reviews you may be interested in :