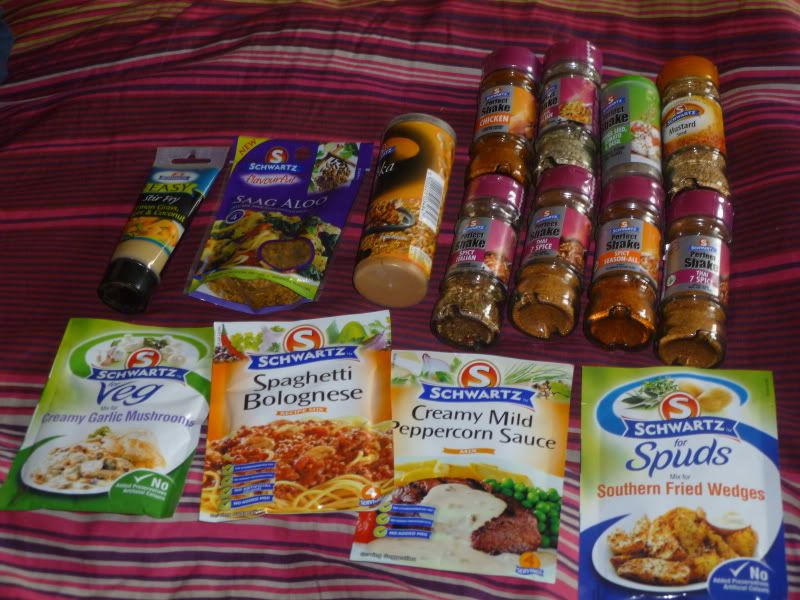 I love it when a company sends me a whole selection of their products for me to try out in the kitchen. Schwartz have been incredibly generous, providing me with not only a fabulous hamper of spices to give away in a competition (last day to enter so get in
here
very quickly if you haven't entered yet !) but also this fabulous selection of goodies. Over the coming weeks, I'll be trying out :
Spaghetti Bolognese
Thai 7 Spices
Fennel Seeds, Tomato & Basil
Saag Aloo Roasted Spices
Garlic Italian
Mustard Seeds
Spicy Season-All
Lemongrass, Ginger & Coconut
Creamy Mild Peppercorn Sauce
Creamy Garlic Mushrooms
Southern Fried Wedges
Curry Spices
Chicken
Spicy Italian
Yum, my mouth's watering already ! I'll keep you posted as I try them out. Let me know if you have any recipe ideas you think I should try.
Other reviews you may be interested in :