Theraline are a well-known brand for their maternity pillows - I recently gave away one of their feeding pillows (
here
) and will be back soon with the chance to win a baby pillow - so I was intrigued to see their latest product, a special belt help to offer relief to new mums who have had a Caesarian. I've never had a C-section but I know a lot of mums who have so this is definitely a great product. Read on for more details :
**********************************************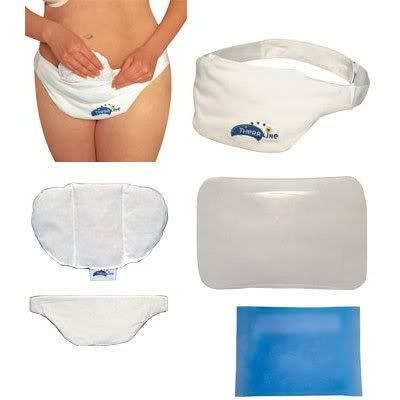 NEW CAESAREAN BELT FROM THERALINE
Around 25% of new mums give birth by caesarean and whilst C-Sections are extremely low-risk operations, techniques have been honed through a wealth of experience, meaning safer anaesthetics, smaller scars and faster recovery.
It's still major abdominal surgery though and whilst your visiting midwife or health visitor will regularly check your scar; Theraline's Caesarean Belt will provide soothing relief. It will also provide all the comfort and support you need physically and mentally - for a speedy recovery.
A lot of women worry about bonding with their baby after a caesarean but Theraline's Caesarean Belt will give you the confidence to enjoy the same important bonding as other mums. You'll feel protective of your scar and anxious of knocks and rubbing, but the belt's lightweight protective shield will guard against baby kicks and accidental bumps.
The polyfibre pillow with its insulation properties is tailored for superior comfort and will pad your scar against chaffing underwear. Made in a soft, stretchy fabric with adjustable back elastic, you'll get extra comfort even if you're bending. It can also be worn either under or over your clothes.
The cool pack can be chilled in the freezer and used for soothing your pain, swelling or itching scar. There is also a cherry stone pillow for warming in the microwave this soothes aches, eases uterus contractions and can be used for period pains, back and tummy aches. The belt is machine washable at 60° and fits waists 28" – 44".
RRP £20.37
Buy online from Mothercare, Theraline or Boots
Other reviews you may be interested in :