Whether you're in England or France, don't forget that it's time to spoil your Dad (even more than usual !) on the 19th June. Fathers' Day is the same day on both sides of the Channel and it just happens to be a week after Madhouse Daddy Mike's birthday too ! These personalised cards from Hallmark are fabulously cute and are definitely ones to keep. Read on for more info about the complete range :
********************************************************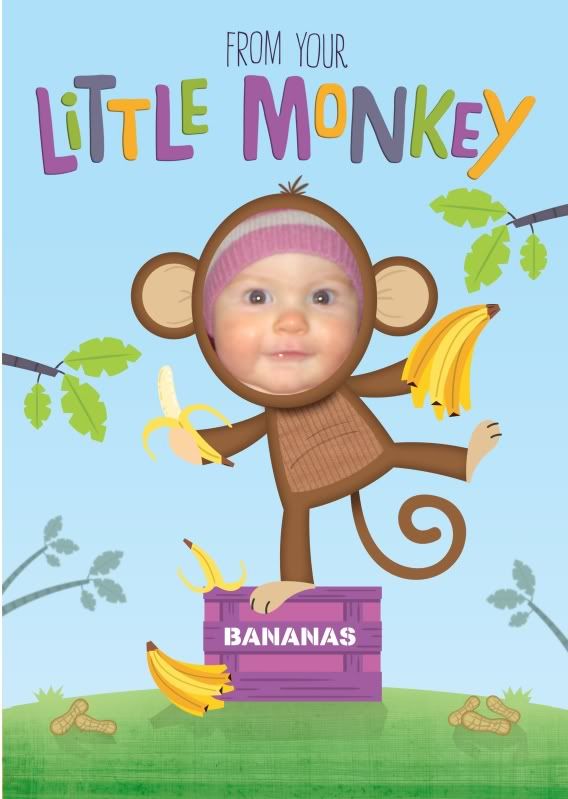 Make sure your Dad feels special this Father's Day and send him a card worth keeping. Hallmark.co.uk has a huge selection of personalised Father's Day cards, ready for you to add your own photos and messages, making sure there is the perfect card for every Dad.
Why not choose a card from one of the new ranges for 2011? Hallmark's 'From the Kids' collection uses a series of cute and colourful designs to transform your children into their cheeky alter egos. With everything from 'little monkeys' to 'little stars' to choose from, there's a design to capture every character so you can be sure to pick the right fit for your family.
If your dad is out of this world, why not select something from the 'Superhero' range, which includes well loved comic characters from Disney, Marvel and Warner Bros.
For first time fathers, the Forever Friends range, with its iconic bear character is a great way to celebrate this special day and the exclusive 'Designer Boutique' range, printed on luxury pearlised board is the perfect choice for showing your dad just how much you care.
Don't forget, at
Hallmark.co.uk
you can create a unique Father's Day and have it sent directly to your Dad, or send it to yourself and deliver it in person.
http://www.hallmark.co.uk/
is packed with thousands of card designs covering all occasions, including a range of personalised cards.
Follow Hallmark online:
• Flickr; @Hallmark_UK
Other reviews you may be interested in :