A lovely message and recipe from Fab - the Flour Advisory Bureau - just in time for Fathers' Day.
****************************************************
The way to a man's heart is often through his stomach and fathers are no exception to this rule. So this father's day why not encourage your children to bake a father's day treat.
If you kick your kids out of the kitchen more often than you invite them in to help, you might want to reconsider the benefits of having a little sous chef. Baking with your kids is a great opportunity to spend time with them, whether they're 3 or 13. Plus, if you introduce cooking and baking from a young age, those skills transfer through to adulthood. So a freshly baked treat for dad on Father's day could turn out to be more than just a gift for him – it could help to instill a passion for baking which will follow your child through to adulthood.
The Flour Advisory Bureau have come up with the ultimate dads cake – rich chocolate and marshmallow brownies.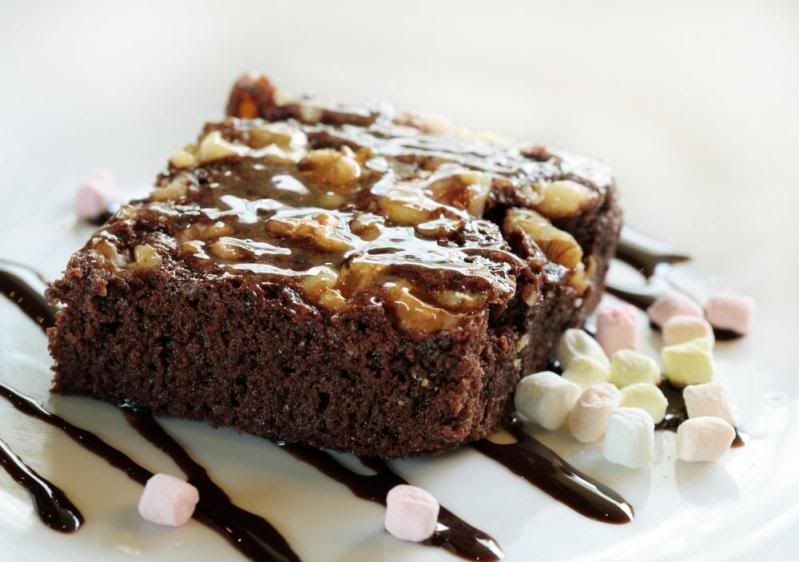 Ingredients:
125g plain chocolate
150g butter
285g caster sugar
3 eggs
1tsp vanilla
150g mini marshmallows
100g chocolate chips
125g plain flour
icing sugar to dust
Method:
Preheat oven to Gas Mark 4/180C.
Grease a baking tray or even a large rectangular casserole with a little butter or spray oil.
Melt chocolate and butter together in a pan over a low heat.
Remove from heat, add sugar and beat till it dissolves.
Add eggs one at the time, then vanilla, marshmallows and chocolate chips.
Stir in flour and pour into tin.
Place in oven, cook at Gas Mark 4/180C for 30 minutes.
A skewer or small knife placed in the middle should come out almost clean. Be careful not to overcook or it will become too chewy. Cool in dish, cut into squares and dust with icing sugar. Alternatively, you can serve with chocolate or caramel sauce and marshmallows on the side.
PER SERVING: 305 Kcal, fat 13.6g, saturated fat 8.1g, salt 0.2g, carbohydrate 45g, sugar 36.7, fibre 0.6g
Other blogposts you may be interested in :