You may remember that last week I came home from the farmers' market laden down with - ahem - "a few"
strawberries
! Well, this was how we used up the last punnet - Strawberry Drizzle Cupcakes. This is a twist on
Jo's Fab Fruity Lemon Drizzle Cake
that I posted a while ago and that has been used with a variety of fruits since. I always make it as a cake though, so this time, we decided to go for individual cupcakes.
Strawberry Drizzle Cupcakes
ingredients :
175g margarine
175g golden caster sugar
1 pot of yogurt
3 free range eggs
200g self-raising flour
300g of strawberries
icing sugar & water for icing
Cream together the margarine and sugar. Mix in the eggs and yogurt and gradually add the flour.
I added some pomegranate & rose cordial, just to give it a bit more oomph, but this can be left out if you haven't got any.
Mix in all those lovely fresh strawberries.
Juliette started laying out the cake cases on baking trays rather than muffin tins. In hindsight, this was a bad move because they didn't keep their shape so well.
After ten minutes in the oven, they were very misshapen but still tasted lovely !
I decided to try out a sachet of strawberry flavoured icing sugar that was hiding in my baking cupboard. I mixed some with a spoonful of water to make some delicately flavoured icing to drizzle over the top.
The strawberry pieces make the cakes really moist and sweet. Judging by the speed with which they have been disappearing, they get the Madhouse seal of approval !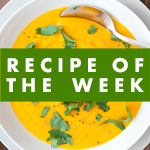 Other blogposts you may be interested in :