This is a win-win situation. You can help promote a great charity campaign but will also stand the chance of winning a fab prize to share with your mum. Read on and send in your messages of love to your mum (and feel free to share them with us in the comments box too !).
***********************************************************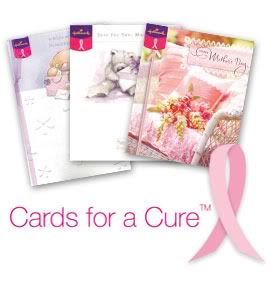 CAPTURE YOUR LOVE IN 140 CHARACTERS TO WIN A MOTHER'S DAY TO REMEMBER
NINE DAYS LEFT IN NATIONAL VERSE SEARCH
Can you capture exactly what your mother means to you in just 140 characters? If so, you could win a fantastic weekend away for you and your mum this Mother's Day and the chance to have your personal message made into a charity Mother's Day card.
As part of Cards for a Cure™, an annual campaign which has raised over £1 million for breast cancer charities, a national search has been launched to find the most sincere and succinct messages for a range of 2012 Mother's Day Cards.
Hosted through an online Mums' Wall, and voted for by the public, the competition hopes to find the most humorous, touching and witty verses created by real people with real mothers in mind.
With the support of celebrities like Holly Willoughby and Levi Roots, who have already posted their messages, the Mums' Wall has already enjoyed hundreds of posts from men, women and children across the UK.
Entries can be uploaded at http://cardsforacure.hallmark.co.uk/ until the 17th March so you need to get in there quick if you want to join in the fun and show the world just how much your mum means to you.
Once the public vote has closed, the five most popular messages will then be turned into one-of-a-kind cards with the overall winner receiving a weekend away for them and their mum.
All the cards will be designed exclusively by the educational graffiti group Graffiti Workshop UK. The graffiti group also launched the campaign with a real-life Mums Wall at the Southbank Centre earlier this year and promise to use their experience to make a truly unique range of cards to go on sale for Mother's Day 2012.
Stuart Taylor from Graffiti Workshop UK said: "This is such an exciting initiative for Graffiti Workshop to be involved in, and is a fantastic opportunity for the youth groups that we work with. We'll make sure that we produce five unique cards your mums will be delighted to have for Mother's Day!"
This is the fifth year of the Cards for a Cure™ campaign which, through the support of Hallmark Card sales, contributes £1/4 million to Breast Cancer Campaign and Action Breast Cancer ,a programme of the Irish Cancer Society, each Mother's Day. This money is contributed by Hallmark independent of its card and gift sales and is used to fund vital breast cancer research at centres across the UK and Ireland.
Tamsyn Johnston-Hughes from Hallmark Cards said: "Our Cards for a Cure™ campaign is something that we are extremely proud of and it has been a hugely successful initiative. It is fantastic to reach the £1.25 million mark and to know that all of the money donated to date has, and will, play such an influential role in breast cancer research projects being undertaken throughout the UK and Ireland."


*******************************************************
Other blogposts you may be interested in :