Having a look through my food cupboard for inspiration earlier in the week, my eye settled on a bottle of Cirio passata and a packet of Garofalo spaghetti from my recent
Degustabox
. A little memory popped into my mind of a Parmesan Chicken sub that I ate on honeymoon (that's over a decade ago, it's funny the things that suddenly spring to mind !) when we were driving down from Boston to Rhode Island for the day with a friend and stopped off at a gas station to grab some lunch. I decided to recreate proper Parmesan Chicken, without the sub and with spaghetti.
Parmesan Chicken
ingredients :
chicken thighs (1 per person)
2 eggs
50g grated parmesan
100g dried breadcrumbs
seasoning : 1tbsp each of oregano, thyme, garlic salt, black pepper, Schwartz Spanish seasoning, Schwartz Perfect Shake Pasta Seasoning
1 bottle Cirio passata
2 onions, chopped
2 cloves garlic, minced
2 tbsp oregano
1 pack spaghetti
Crack and beat the eggs in one dish. Put the parmesan, breadcrumbs and seasoning in another and mix. Line up the chicken, the eggs, the breadcrumb coating and a roasting tin.
Dip each chicken thigh in egg then breadcrumbs then place on the baking tray. Put in the oven at 180° for 45 minutes or so, until the juices run clear.
Meanwhile, gently fry the onions and garlic in a drizzle of olive oil, then add the passata. Simmer for ten minutes and sprinkle over some oregano. Mix and season to taste - you could add salt, pepper, chilli or mixed herbs, as desired.
Ten minutes before the end of the cooking time for the chicken, put the pasta on to boil.
For authentic parmesan chicken, you should smother the chicken in tomato sauce or fill the baking tray with tomato sauce before putting in the chicken. I wanted my chicken to go nice nd crispy though so I decided to cook it all separately and assemble it all at the last minute. Sophie was very impressed and said that it was just like KFC !
To serve, drain the spaghetti and put some on a plate. Pour over some tomato sauce and top with a piece of chicken.
I had some leftover parmesan breadcrumbs so next day, I coated a chopped up chicken breast in them before quickly frying. This made the filling for Sophie's packed lunch sandwiches, along with some lettuce and mayonnaise and she declared it delicious.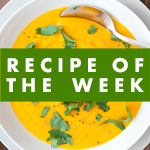 Other blogposts you may be interested in :