Pierre was delighted to receive some fathers day-themed books to review from Little Tiger Press, the first of which was Sorry Dad ! by Maxine Lee. He was instantly attracted by the vibrant yellow cover and the big colourful illustrations.
The story really appealed to his cheeky side too. It features a fun-loving, rather exuberant cat who keeps being naughty (to use Pierre's word) and getting into trouble with his long-suffering dad. He doesn't mean to be bad - he just goes a bit over the top and doesn't think things through to the end before diving in head first, often causing mayhem ! He has a little think about how to make things better on the naughty step (which made Pierre smile because he's been sat on one from time to time !) and comes up with the perfect way to put things right with his dad - but will his dad appreciate the effort or will he get in trouble again ?!
It's a fun read that gave us the chance to discuss what's naughty and what isn't, as well as looking at why some of the cheeky cat's "great ideas" weren't actually so great when you really thought about them. Pierre loves looking at the pictures and has been "reading" it by himself when I'm not around to read the texts to him, which is always a sign that it's really caught his imagination.
star rating : 4.5/5
RRP : £6.99
Paperback: 32 pages
Publisher: Caterpillar Books Ltd (5 May 2014)
Language: English
ISBN-10: 1848574045
ISBN-13: 978-1848574045
Product Dimensions: 27.4 x 26 x 0.4 cm
Disclosure : I received the book in order to write an honest review.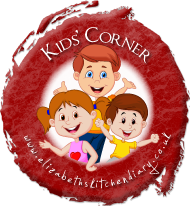 Other reviews you may be interested in :