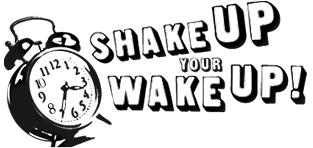 Get ready to "Shake Up Your Wake Up" with Farmhouse Breakfast Week from 23rd to 29th January 2011 !
Farmhouse Breakfast Week, now in its 12th year, is an annual campaign run by HGCA, which is the cereals and oilseeds division of the Agriculture and Horticulture Development Board (AHDB). The aim of the campaign is to raise awareness of the benefits of eating a healthy breakfast and demonstrate the variety on offer.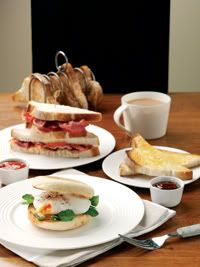 Everyone has been getting motivated to start the year in the right way, with New Year's resolutions and healthy eating and fitness plans a-gogo, but now it's time to get each day off to a good start too. With one in four people regularly skipping breakfast, HGCA are challenging the nation to re-evaluate their morning routine. As the most important meal of the day it need only take minutes to make, but will deliver hours of benefits.
For heaps of quick and easy breakfast ideas visit
http://www.shakeupyourwakeup.com/
. Banana and Peanut muffins are ideal for a tasty breakfast on the go, or if you're looking for a breakfast that you can eat at your desk, try a warming bowl of Spiced Cranberry Porridge or a slice of Omelette Brunch. I fancy trying the Marmalade Sausage Baps and the Hot Chocolate & Raspberry Shake.
Still need convincing ? Check out these top reasons why you shouldn't skip breakfast…
•Breakfast eaters tend to be slimmer than breakfast skippers.
•Eating breakfast can aid concentration and mental performance at work and at school.
•It provides you with the nutrients and energy needed for an active lifestyle.
•Research shows that breakfast eaters are less depressed and have lower levels of stress than breakfast skippers.
To celebrate Farmhouse Breakfast Week, there are events happening right across the country. From visiting your local Farmers' Market, attending an open day at your local farm, or enjoying an all-day breakfast at your local cafe, there is something for everyone. You can grab a great deal while showing your support for Farmhouse Breakfast Week 2011 ! 2 for 1 breakfast deals as well as Farm Shop tasters all make for a great week of breakfast celebrations. Schools, retailers, caterers and consumers will all be aiming to ring the changes and help you feel the difference that eating breakfast makes. Look out for events in your area and for different ways of Shaking Up Your Wake Up !