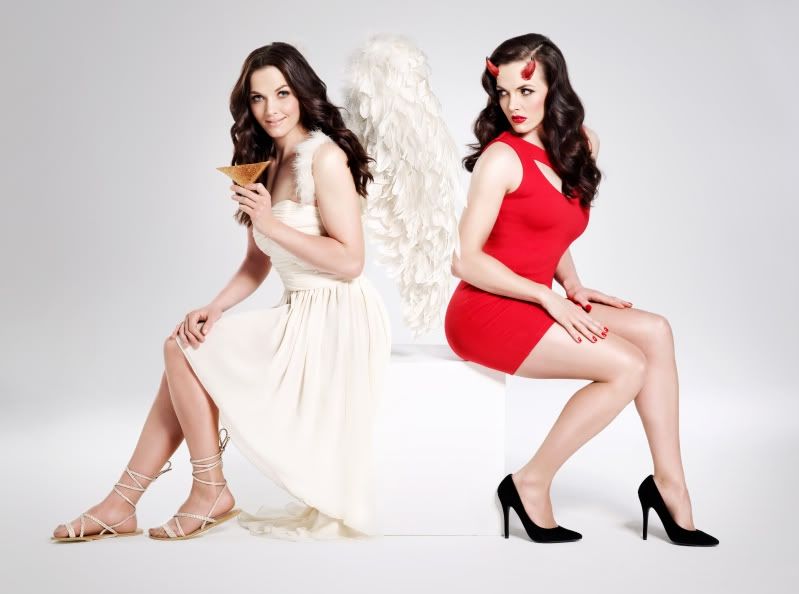 OK, hands up if your New Years' Resolution involves losing weight, eating healthier or getting back into those jeans that you would need a shoe-horn to squeeze into ?! Well, Hovis may just have an ally for you with their new facebook application.
They explain : "With only 570 days to go until London 2012, Olympic Gold Medallist and Hovis ambassador Victoria Pendleton unveils her 'secrets' to staying motivated and stopping snacking this January by eating Hovis Wholemeal. The cyclist has worked with Hovis to develop a unique Stop Snacking Facebook app
after independent research revealed that 86% of women found eating Hovis Wholemeal for breakfast prevented them from snacking in-between breakfast and lunch."
They have carried out some research which reveals that British women will consume over one thousand unhealthy snacks in 2011 ! They explain : "The average British woman will devour 1,092 unhealthy snacks this year, from crisps, sweets and biscuits to cakes and chocolate, according to research released today by Hovis Wholemeal. The study, involving 2,000 British women, reveals that an average of over 129 packets of crisps, more than 127 chocolate bars, over 77 cakes and more than 133 biscuits will be consumed by every female in 2011 alone".
As the nation grapples with New Year's resolutions and healthy eating regimes, the research also reveals that over half of all women (54%) can't resist snacking on unhealthy treats at least twice or three times per day, with a staggering four million women in the UK (one in seven) potentially eating five or more sugary and salty snacks each and every day.
The research, commissioned by Hovis Wholemeal to mark the launch of the Hovis Stop Snacking Facebook app also showed that over half (55%) of women wish they could give up their unhealthy snacking vice, 48% admit that mid-morning hunger pangs are the culprit for them reaching for the biscuit tin, and the sofa (49%) and the office (33%) are the most popular places to indulge.
Developed in conjunction with Hovis ambassador and Olympic gold medallist Victoria Pendleton, the Hovis Stop Snacking app will help encourage women to ditch their daily snacking vices. Victoria said, "As an athlete I understand how important it is to stay motivated in January and most importantly start the day the right way, which is why the Hovis Stop Snacking app is great. The app will encourage women to try a Hovis Wholemeal breakfast and then set a snack-related challenge in return for daily prizes, rewards for completion and a range of recipes and motivational advice from me".
She continues, "The basic facts are simple, Hovis Wholemeal is rich in fibre which can help you feel fuller for longer and could help stop snacking. I have it for breakfast and it works for me! "
A trial conducted on behalf of Hovis showed that 64% of women who swapped their regular breakfast for Hovis Wholemeal felt fuller for longer and 86% agreed that eating Hovis Wholemeal for breakfast helped them snack less on naughty treats in-between breakfast and lunch. To help resist the lure of the biscuit tin this January, sign up to the Hovis Stop Snacking app.
Let's face it - what have you got to lose ? And funnily enough, since buying a cheapie loaf of Hovis in the "reduced for quick sale" aisle of Tesco last week, I've been eating a slice of wholemeal toast with a squeeze of honey for breakfast for the past few days and I haven't had any choccie-cravings before lunch so they could well be on to something. Every little helps !
for more information :
www.facebook.com/hovisbakery
Other reviews you may be interested in :