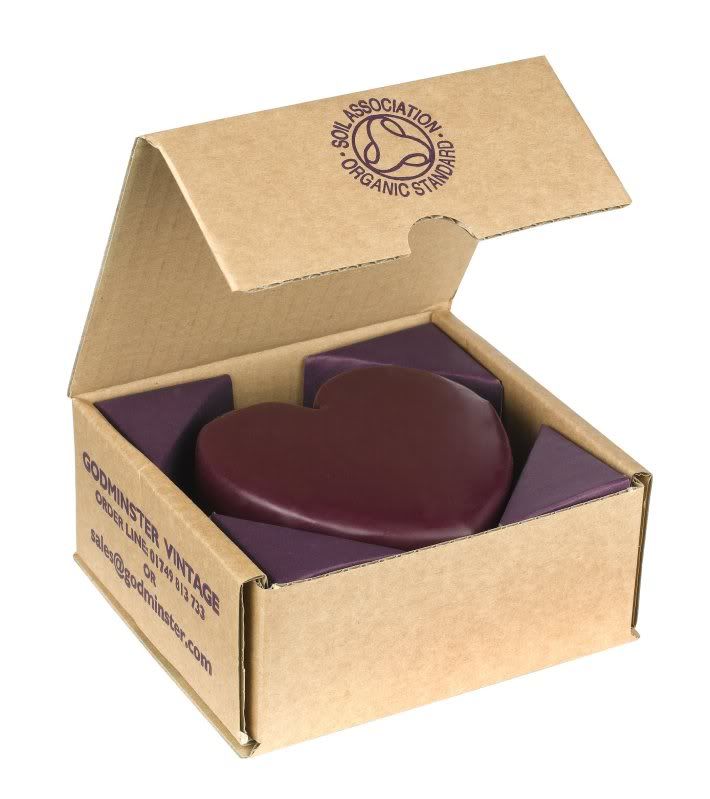 If you're planning on cooking a romantic meal for your partner this Valentine's Day (or any other day of the year, come to that !), I have discovered the perfect foodie product to finish off your meal - heart-shaped cheese ! When your other half murmurs "That is soooo cheesy", you won't know if he means it's kitsch or just plain cheddary !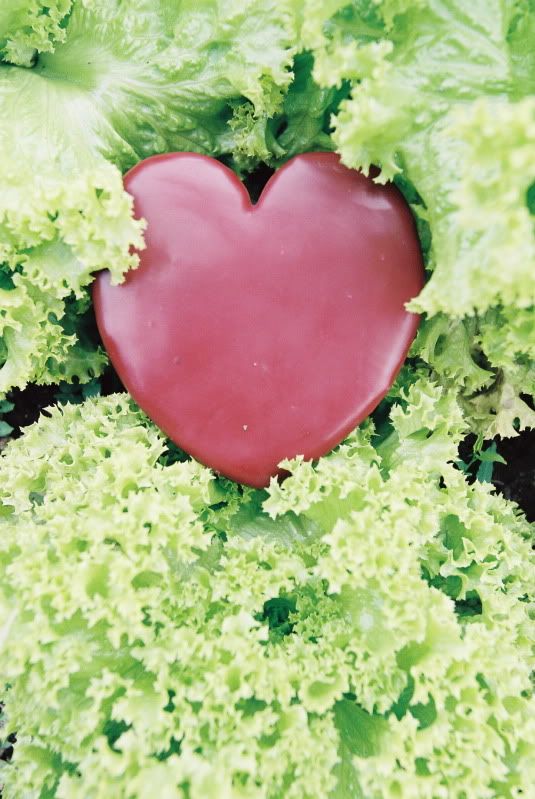 Either way, it looks absolutely gorgeous and should have pride of place on your cheese board. Just a word of warning - my mum saw it and was convinced it was a candle so make sure he doesn't try to set fire to it while you're clearing away the dishes ! I can't blame her though. The wax is deep red and glossy and does look good enough to be a decorative object.
That would be a shame though because the cheese inside is delicious too - even though I did feel a bit sad slicing open the gorgeous heart ! Godminster has been making award-winning Vintage Organic Cheddar on its farm in Bruton, Somerset, for the last ten years, using a unique 70-year-old recipe. Recipes aside, they also have a wonderfully environmentally-friendly ethos. They say : "Godminster Vintage's mantra is a simple one – nature repays those who treat her kindly – from the rolling fertile pasture and grazing herd of Friesian dairy cows to the organic soil and rambling orchards, Mother Nature is at the core of Godminster Farm. By looking after her, the unsurpassable organic raw ingredients are readily available to create a delicious range of high quality organic foods – all incredibly familiar, yet twisted tastefully into the unique." The cheese is lovely and creamy with a really deep flavour so it's ideal in a sandwich or as cheese on toast, as well as in cooking or just on its own at the end of a meal.
If you're looking for a Valentine's gift with a difference, Godminster have also come up with a Cheese & Cake Combo which looks as good as it tastes. The rich, indulgent fruit cake from The Simply Delicious Fruit Cake Company nicely complements the mature cheddar, and the pretty presentation box certainly makes a change from the usual chocolates ! Godminster Vintage owner, Richard Hollingbery says : "We all love giving and receiving food and our deep berry red, heart-shaped cheddar has long been a favourite for those looking for something just that little bit different for Valentine's Day. Combine this with a delicious fruit cake and in my book, it's pretty much spot on – the combination of sweet and savoury is unbeatable."
The new Godminster Vintage Cheddar and Fruit Cake Pack includes a 400g Vintage Cheddar Heart and The New Discovery Fruit Cake, and has a retail price of £26.00. Other ways to celebrate Valentine's Day with Godminster include a single 400g heart-shaped cheddar which retails at £14.00, or a cheese and cheeseboard at £35.00. All prices are inclusive of postage and packing and orders can be placed on the Godminster Vintage website.
If the old saying that the way to a man's heart is through his stomach, you'll definitely be on to a winner !
star rating : 5/5
RRP : £14 for 400g cheese, £26 for the cheese & cake combo
Other reviews you may be interested in :