I blogged last week (
here
) about the imminent arrival of Farmhouse Breakfast Week and have since added lots of yummy recipes on my blog to help you "Shake Up Your Wake Up" ! But lots of mummies (OK, OK, I admit it - I'm often one of them !) are not listening to the words of wisdom they tell their children every day. Mumsnet have done some interesting research that throws up some scary statistics. It's time to get ready to Shake Up Your Wake Up as a whole family and take your own advice for once !
*******************************************
Research revealed today shows that mums are putting their health at risk by putting their families first in the morning. Far from breakfasting like a king, research conducted with parenting website mumsnet shows that time and housework pressures mean that one in three don't eat breakfast every weekday, missing out on essential nutrients such as energy, fibre and calcium. Meanwhile an additional survey carried out by HGCA shows that when they do find time as many as one in five parents are only able to grab a 'liquid breakfast'.
The findings come ahead of Farmhouse Breakfast Week (23-29 January 2011) and reveal how breakfast time is a workout for many mums, with most whizzing round the home completing nine activities within 49 minutes. These range from getting themselves up and ready, to feeding the family and chores such as washing up.
The top nine tasks carried out by mums were: brushing teeth; dressing the children; having a shower/bath; eating breakfast; making breakfast for the family; washing up / loading dishwasher; checking news; putting on make up, and feeding a baby or young child. Other activities carried out in the morning included laundry, making packed lunches and getting the car ready.
Although a quarter of mums said they would not miss breakfast if they were pushed for time, for 20% of parents the first meal of the day falls short because they are only finding time for a hot drink or a glass of juice. And while only four percent of mums had breakfast made for them, 12% made breakfast for their partners and two thirds had to make their childrens' breakfast. In households with pets, preparing their breakfast was the job for two thirds of these mums too!
Mumsnet co-founder Carrie Longton said: "I think deep down we all know it's important to eat breakfast which is why we try so hard to make sure our families eat first thing. For quite a few mumsnetters though, once they've made sure that everyone including the household dog has been fed, there's precious little time to feed themselves! Getting everyone fed and out of the house on time is such a full–time job for lots of mums that the small matter of eating is easily overlooked."
Based on the top nine tasks as identified in the mumsnet survey, in the 49 minutes after getting up mums burn an average of 125 kcals. If she continues at the same rate this would mean she would use 765 calories by lunch time.
Consumer research meanwhile shows that breakfast is fast turning into a 'liquid' affair for many parents. 12% choose a hot drink such as tea or coffee, which provides just 12 calories so clearly, there is a vast energy deficit. Nine per cent meanwhile chose only a glass of juice (54 kcals). A further one in ten would either grab some fruit (e.g. grapefruit which provides just 24 kcals), a smoothie (106 kcals), or a yoghurt or yoghurt drink (75 kcals). This means that three in ten parents who eat anything in the morning aren't having a full balanced breakfast.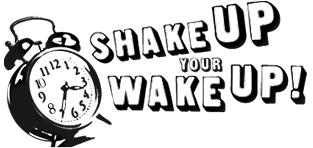 Nutritionist Fiona Hunter said: "These surveys suggest that many mums aren't taking on board enough essential nutrients in the morning. After going ten hours since their last meal energy reserves are low. A liquid breakfast therefore is not enough to break the fast for mums who have a schedule like the mumsnetters, because a cup of tea or coffee provides only 12 kcals and a glass of orange juice only 54 kcals.
"I wouldn't be surprised if many run out of steam mid morning and find themselves reaching for the biscuit tin or find it difficult to concentrate and focus on tasks. Finding the time for a balanced breakfast such as fruit juice, scrambled egg, and wholemeal toast with low fat spread and honey can ensure busy mums are set up for the morning and not leaving themselves running on empty."
What breakfasts should mums be eating?
· 150ml fruit juice with porridge made with skimmed, semi-skimmed or 1% fat milk, served with a portion of fruit (e.g. banana, handful of dried fruit)
· 150ml fruit juice with poached, boiled or scrambled egg, with 2 slices of wholemeal toast thinly spread with low fat spread, jam, marmalade or honey

* A total of 1,000 parents who are members of Mumsnet completed an on-line survey hosted on the Mumsnet site between 6-15 December 2010. All respondents were parents of at least one child. Respondents could opt into a prize draw to win £250 of Love2Shop vouchers.
Respondents were spread over the whole of the UK and the data has not been weighted
Other blogposts you may be interested in :