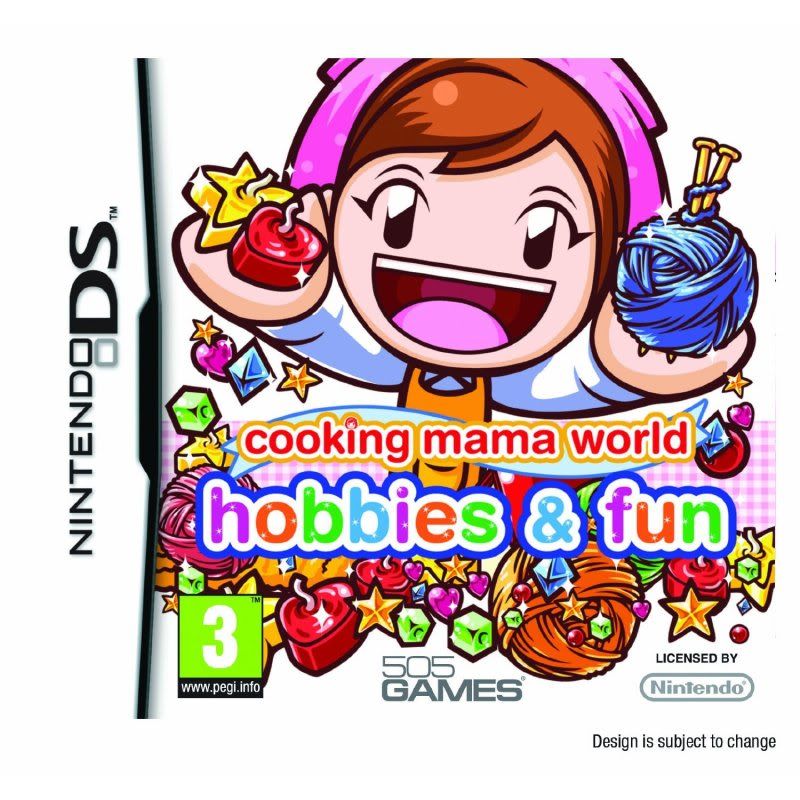 When Sophie received a new Nintendo DS game to review, I was really confused for a minute. It's from the Cooking Mama series so - silly me ! - I assumed it would involve cooking ! But it doesn't - this one is all about Hobbies and Fun ! Either way, Sophie squealed with delight and instantly ran off to get her DS from her room. She plugged in her headphones and I didn't hear a word out of her for the rest of the afternoon !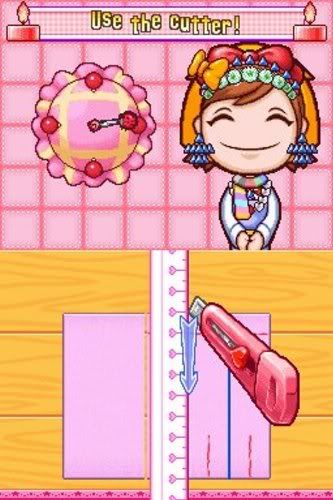 Actually that's not quite true. Every now and again, she'd come over and show me her latest virtual creation or tell me about the latest mini game she'd unlocked or ask me what ceramic or glass blowing meant, so I suppose you could even call it educational ! I was impressed at the wide range of crafts represented - sewing cushions, making earrings, pottery, making a paper aeroplane, creating a wooden xylophone, to name just a few. There are forty projects in total, and a multitude of pictures and mini-games to unlock along the way.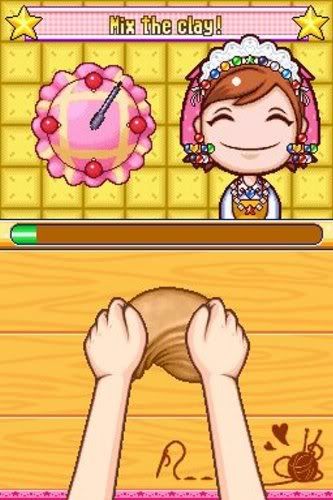 As a lover of crafts, I have to admit I'd rather sit down and make a real cushion than a virtual one, but the game does give you a pretty accurate representation of what you need to do. Each mini activity takes you through one step of the process, from choosing the material, cutting out the shape, sewing up the first three sides on the sewing machine, turning it right side out, stuffing it then sewing up the final side by hand (pins and all). It's therefore quite a good initiation to various manual activities which might inspire some of the more adventurous players to have a go in real life. I've told Sophie I'll help her make a real cushion, but I won't be attempting glass-blowing or pottery at home, I can tell you now !
The little games are incredibly simple and repetitive but nevertheless fun and addictive. Mama is a lovely character, encouraging you all the way, and the game is suited to all ages, even - ahem ! - grown-ups. I spent a fun hour sitting and watching 9-year-old Sophie doing some of the projects and even had a quick play myself, and because each individual activity is really simple - for example tracing a line, tapping the stylus on the screen, blowing into the microphone ... - even 6-year-old Juliette could get involved and complete some of the projects. There's also the option of sharing your lovingly finished creations with your friends too.
Sophie sometimes plays her new games for a few minutes then gets bored, but this game seems to have really inspired her creativity and imagination and she'd have happily played it all day long !
star rating : 4.5/5
RRP : £29.99
Other reviews you may be interested in :