A
couple of weeks ago, I received an email from the lovely Sam at Dodo Pad which really made me smile. Dodo Pad is supporting National Doodle Day, an awareness day raising money for Epilepsy Action and the Neurofibromatosis Association. National Doodle Day is taking place on the 11th February and is now in its seventh year, raising over £200,000 since it began.
So the email said : "

We wondered if you would mind taking part in the 2011 National Doodle Day by creating a little doodle for us? It can literally be of anything. If you could send us the doodle we will then get a graphologist to analyse it for you."
Well, that sounded like fun so I sat down and decided what to doodle. Then decided that the whole point of doodling is that you're supposed to do it without thinking about it, so I put the paper and pen by the phone and waited for an idle moment chatting on the phone when my subconscious would kick in. A couple of days later, I had a doodle ready to send in - which actually made me laugh when I sat down and looked at what I'd drawn !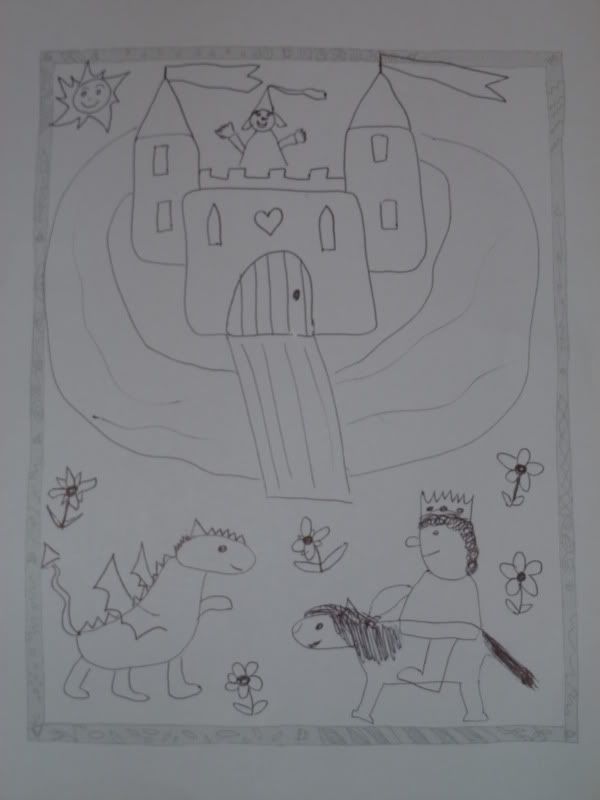 And the graphologist's verdict is : "This artist seems to have a strong desire for an improvement in her society or status; a wishful person, something of a dreamer and very self-protective and/or defensive too. A born romantic, cheerful most of the time but may be wary of others. Tendency to cross bridges far too early. Someone or something may be standing in her way of achieving what she is after. A dislike of restriction is possible."
Not sure how accurate all that is but it certainly gave me a giggle - and the bit that made me laugh the most was calling me an artist !!
Celebrities are also getting in on the act and National Doodle Day now has over 250 of them involved from Bill Oddie to Sophie Dahl and Matt Baker. You can check them all out at the National Doodle Day website :
http://www.nationaldoodleday.org.uk/
. You can also keep track of other bloggers who have got involved and been "analysed" on the Lord Dodo (of the Dodo Pads fame) twitter feed @lord_dodo. (You might also like to know that the Dodo Pad grand half-price sale is currently on and there's loads of great doodling space in every one !)
You have until the 11th Feb to send in your own doodles too. It costs £1 to enter and all proceeds go to help a great charity.
Other reviews you may be interested in :