I currently have two competitions running (
here
and
here
) for you to win family tickets to the fabulous BBC Good Food Show Summer and BBC Gardeners' World Live shows (both of which are on at the same time and the tickets give you entry to both). In the meantime, to help you bide your time, here's a tantalising recipe for chicken, ham and leek pie from the lovely Dhruv Baker which is perfect to celebrate not only British Pie Week (7th - 13th March) but also St David's Day (1st March). Bon appétit !
*************************************************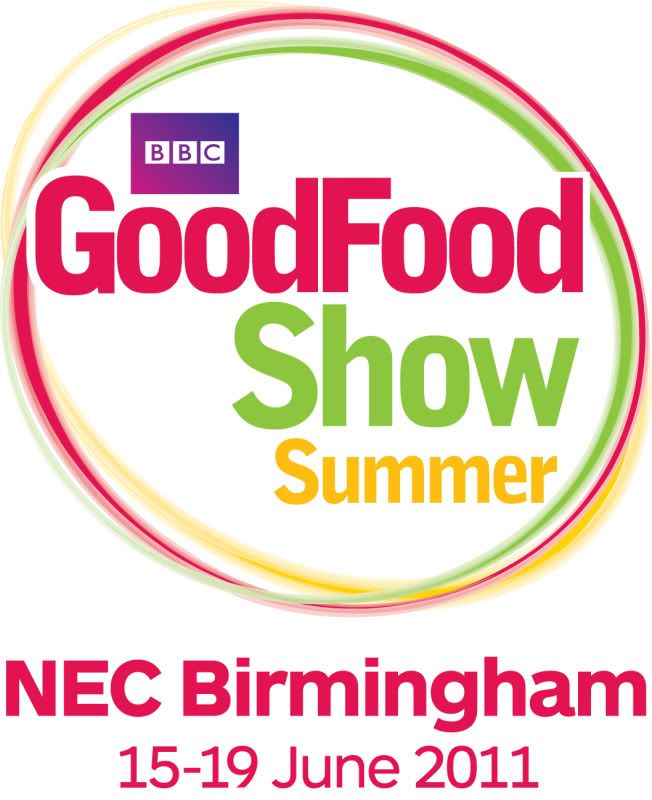 The BBC Good Food Show Summer has teamed up with MasterChef champion Dhruv Baker to bring you a delicious chicken, ham and leek pie recipe to celebrate British Pie Week (7 - 13 March).
Pies have always been a staple in the British diet, whether it's savoury or sweet and what better way to celebrate than with a dish from a MasterChef winner.
Dhruv Baker says: "This pie is a delicious addition to any home cookbook and a great way to celebrate British Pie week. I hope everyone enjoys eating it and remember the best way to learn is to watch so don't forget to come and see me cooking live at the BBC Good Food Show Summer in June."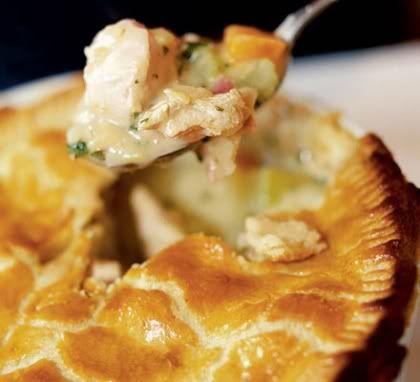 Chicken, Ham and Leek Pie for 10 People
Best to cook in two separate dishes unless you think you have one large enough
Method.
Heat the oil in 2 large frying pans and add the onion and leeks and cook for 5 minutes until soft but not coloured. Add the garlic and cook for another minute. Add the chicken and cook for a further 5 minutes then add the wine and reduce by two-thirds. Pour in the stock and cook until reduced by half. Add the ham, cream and parsley, bring to the boil, then cook for about 10 minutes until the sauce starts to thicken. Add salt and pepper to taste, and then pour into 2 large pie dishes. Roll the pastry out and cut so that you have 2 pieces of about ½ an inch thick. Each piece needs to be large enough to cover the pie dish and trim off the excess. Using a sharp knife cut a small hole in the middle of the pasty (this allows the steam to escape while to pie cooks). Preheat the oven to 220C. Beat the egg yolks and brush over the pastry. Place the pies in the oven and cook for about 45 minutes. Check the pie after about 30 minutes and keep doing so every 5 minutes as you don't want to burn the pastry. Nothing worse than spending all that time and effort to burn the pastry!*
Ingredients (serves 10).
5 tablespoons vegetable oil
2 large onions finely chopped
4 large leeks thickly sliced
5 chicken breasts, cut into bite-size pieces (remove the skin)
750g cooked Ham, also cut into bite-size pieces.
4 garlic cloves, crushed or finely chopped
300ml white wine
400ml chicken stock (by all means make your own but you can use
good stock cubes or shop bought stock)
350ml double cream
6 tablespoons chopped parsley
950g puff pastry
3 egg yolks
* That said, if you do burn the pastry the filling is still going to be fine so you can serve that or, if you have time, you can cook some sheets off puff pastry in the oven too.
for more information :
BBC Gardeners World Live
BBC Good Food Show Summer
and don't forget to enter my competitions - I have six family tickets up for grabs !
Other blogposts you may be interested in :