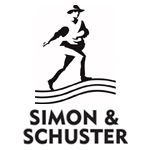 Oooh Monday is ... Valentine's Day ... my daughter Juliette's 6th birthday ... and also the day a brand new women's fiction website from Simon & Schuster will go live ! Exciting !
***************************************
On Monday 14th February 2011 at 1pm Simon & Schuster UK Ltd launch booksandthecity.co.uk, a brand new microsite featuring competitions, give-aways, exclusive content, author videos, interviews, articles, features, a regular blog, twitter and facebook feeds. Books and the City is a place where chick-lit lovers can hear the inside scoop from their favourite authors and get a sneak peek into new and exciting debuts. Bestselling authors featured include Adriana Trigiani, Jane Costello, Milly Johnson, Jennifer Weiner, Paige Toon, Rebecca Chance, Colette Caddle and Debby Holt, as well as debut authors Tara Hyland, Helen Warner and Ali Harris.
Books and the City is edited by a character created by the S&S team behind the project called BookMinx. Comprising of both editorial, marketing, art and sales staff, the team's spokesperson, Sara-Jade Virtue says of the launch "Chick Lit has been a part of my life for as long as I can remember. Some of the characters I've met over the years have made me laugh out loud, some made me cry and some of my favourites have almost become like friends and I can happily re-read their stories time and again. Here on Books and the City, we hope to be able to introduce readers to some characters and stories we feel sure will join their favourites too. We will have exclusive chat, competitions and content by some of the very best authors writing the books we love. We've got writers from the UK, the USA, Ireland, and even Australia! We've got a Come Dine with Me competitor, a trained pole dancer, a TV producer, a magazine editor and even the man who brought Sex and the City to the big screen's landlady!"
Sounds like great fun so don't forget to go and check them out on Monday !
Other reviews you may be interested in :